With its thriving economy and favorable investment climate, Vietnam has emerged as a promising destination for property investment. This article explores the key reasons why investors should consider venturing into the Vietnam property investment and highlights the potential benefits and challenges associated with such investments.
Vietnam's Economic Growth and Stability 
Vietnam's Economic Transformation: A Catalyst for Property Investment The Vietnamese economy has experienced robust growth, driven by factors such as foreign direct investment, manufacturing, and a growing middle class.
Stable Political Environment: Ensuring Investment Security The country's political stability provides a solid foundation for property investment, fostering investor confidence and long-term stability.
Favorable Property Market Dynamics
Rapid Urbanization: Creating a Demand Surge for Properties Vietnam's urbanization rate is among the fastest in the world, leading to a rising demand for residential and commercial properties.
Strong Rental Market: Attractive Returns for Investors The growing influx of expatriates and the upward mobility of locals have increased the demand for rental properties, offering investors stable rental income.
Foreign Ownership Rights and Policies
Foreign Ownership Rights: A Positive Signal for Investors Vietnam has relaxed its foreign ownership laws, allowing foreigners to own and lease properties under certain conditions, fostering a welcoming investment climate.
Transparent Legal Framework: Boosting Investor Confidence The government's efforts to enhance transparency and streamline property-related regulations have attracted international investors seeking a secure investment environment.
Emerging Property Hotspots in Vietnam
Ho Chi Minh City: The Economic Powerhouse As Vietnam's largest city, Ho Chi Minh City boasts a dynamic real estate market with a range of investment opportunities, from residential to commercial properties.
Hanoi: The Cultural Capital with Growing Potential Hanoi, the capital city of Vietnam, offers investors a mix of historical charm and modern development, making it an attractive location for property investment.
Considerations for Successful Vietnam Property Investment
Thorough Market Research: Identify Emerging Trends and Demand Conducting extensive market research allows investors to identify potential growth areas, understand demand patterns, and make informed investment decisions.
Engage Local Experts: Leverage Local Knowledge and Networks Collaborating with local real estate experts helps investors navigate the Vietnamese property market, ensuring access to the best investment opportunities.
One of new project in Ho Chi Minh city, near MRT and good location. 
Challenges and Risk Mitigation Strategies
Land Acquisition Challenges: Seek Professional Assistance Navigating land acquisition processes and understanding local regulations can be complex, making it crucial to engage experienced legal professionals.
Currency Risks: Mitigate through Hedging Strategies Investors should be mindful of currency fluctuations and consider hedging strategies to mitigate potential risks associated with volatile exchange rates.
Vietnam Property Investment: An Exciting Opportunity. Vietnam's growing economy, favorable investment climate, and evolving property market present a compelling opportunity for investors seeking lucrative returns.
Seize the Opportunity: Act Now! Investors looking to diversify their portfolio and capitalize on Vietnam's property market potential should act swiftly to secure the best investment opportunities.
In conclusion, Vietnam's property market offers attractive prospects for investors, thanks to its flourishing economy, stable political environment, and favorable investment policies. By understanding the emerging property hotspots, conducting thorough research, and mitigating potential risks, investors can make informed decisions and leverage the potential of Vietnam's property sector. Act now, and embark on an exciting investment journey in Vietnam's promising real estate market.
CONTACT US!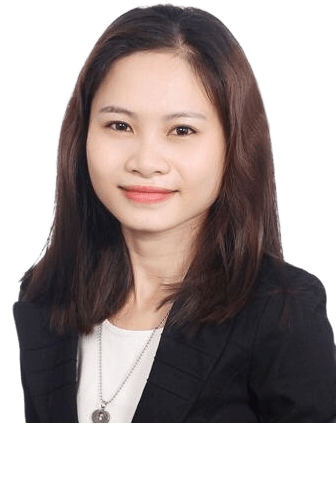 For more information about Vietnam Property Investment as well as the market in Ho Chi Minh city, pls contact our team:
Helen Nguyen (Ms.)
* Tel: +84 906 741 539
(Whatsapp, Viber, LINE, Kakao, Zalo)
* Email: helen.nguyen@era.com.vn
* Office: ERA Vietnam
Address: Floor 2, Unit 05-06, Pearl Plaza, 561 Dien Bien Phu Street, Ward 25, Binh Thanh District, Ho Chi Minh City, Viet Nam
* Fanpage: HCMCApartment